Erica Wilkerson
LCSW, PMH-C, MAC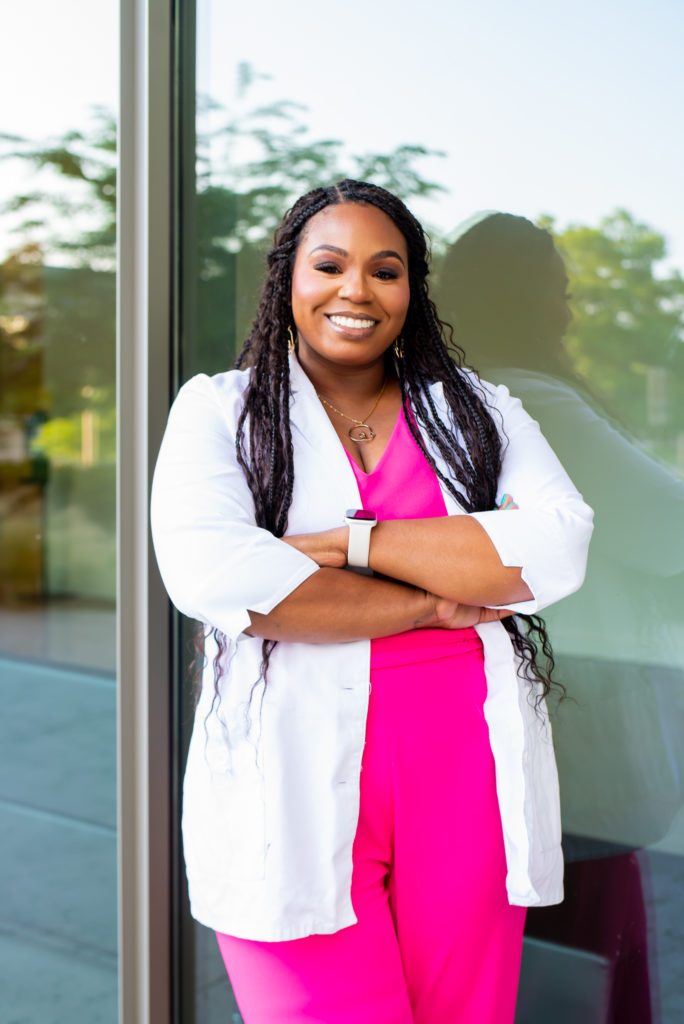 Your Black Breastie, Erica Wilkerson, is a Licensed Clinical Social Worker (LCSW), Perinatal Mental Health Certified (PMH-C) through Postpartum Support International, and is nationally/internationally certified as a Master Addiction Counselor (MAC) by the National Association for Alcoholism and Drug Abuse Counselors (NAADAC), the Association for Addiction Professionals (AAP). Erica graduated from NCAT's Pathway 2 Program where she completed lactation-specific clinical rotations throughout North Carolina in various settings under preceptors who are current International Board-Certified Lactation Consultants (IBCLCs). She hopes to join the ranks of IBCLCs pending results of the 2023 board examination.
Erica joined the field of human lactation after her own personal struggles with breastfeeding. She shares, "I was the mom who didn't make 'enough' milk and the mom with 'too much' milk." Her personal experiences ignited her passion for Black maternal mental health, inclusive of breastfeeding challenges, adjustment to motherhood, and perinatal mood and anxiety disorders (PMADs). She is both personally and professionally equipped to help other mothers.
Erica earned a Bachelors in Social Work from South Carolina State University, Masters in Social Work (Community Empowerment and Program Development concentration) with a Certificate in Nonprofit Management from the University of Georgia, and a Graduate Certificate in Human Lactation from North Carolina Agricultural and Technical State University. Erica has federal and state government experience at the Departments of Veterans Affairs, Juvenile Justice, Family and Children Services, and in University Health Systems in partnerships with local Behavioral Health agencies. 
Erica lives in the Triangle area (NC) with her husband and two sons. Her favorite things are eating, sleeping, and jumping in the ocean. She lives for a good brunch and 90s music day party featuring bottomless mimosas and tequila!